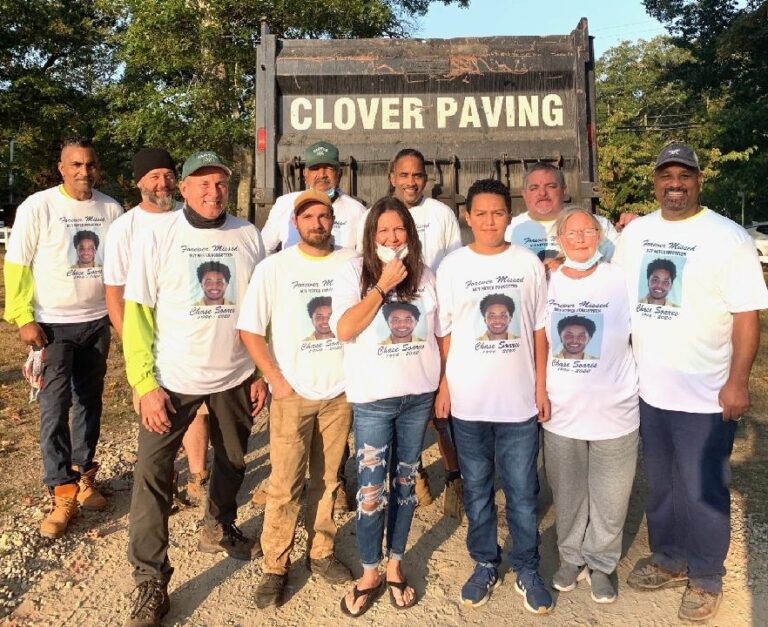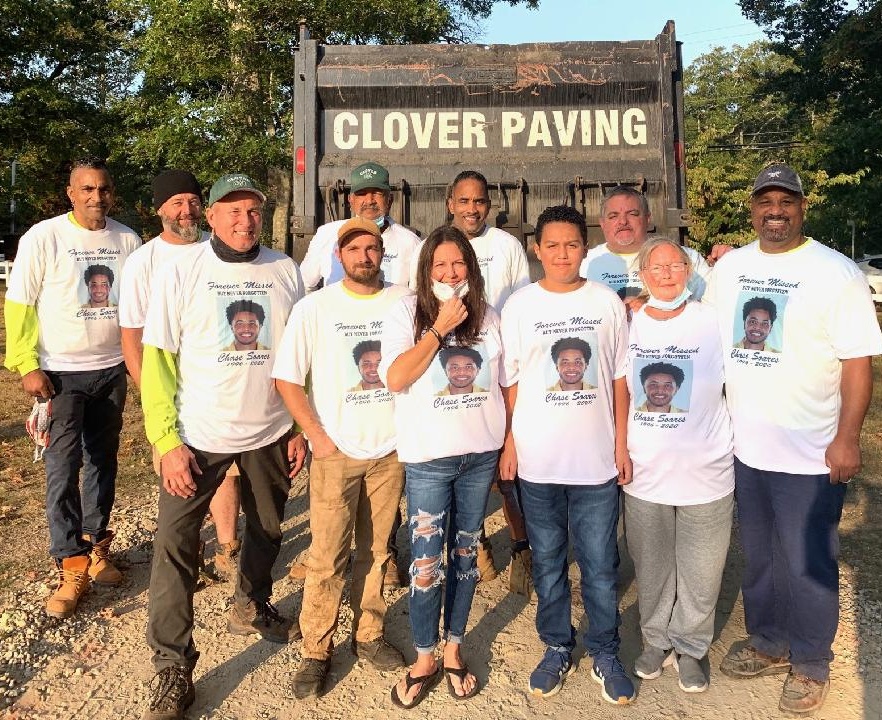 Until this past Saturday, October 10, visitors making their way around St. Joseph's Cemetery on Gifford Street did so on a dirt road.
Since February of this year, Brooke L. DeBarros has gone to the cemetery every day to visit her son's grave. Every day she would return home and complain to her husband about the ugly dirt road, wishing it were paved.
Ms. DeBarros's son, Chase R. Soares, was killed in a car crash in front of Upper Cape Cod Regional Technical High School on Sandwich Road in Bourne on February 15. He was 23 years old and a graduate of Falmouth High School.
"When I was trying to choose a place for Chase to be buried, I didn't think about the dirt road," Ms. DeBarros said.
On Columbus Day weekend, thanks to donations of money, equipment and volunteer time, the St. Joseph Cemetery road was paved.
Ms. DeBarros said her husband, Norman E. DeBarros Jr., worked "lots of hours to save money" for the project. Her mother, Susan L. Lopes, also gave money, and the family received a large anonymous donation.
Additionally, the paving project was made possible with donations from the Lawrence Lynch Corporation on Gifford Street in Falmouth; Pina Sanitation Services in Mashpee; and Clover Paving Company in Bourne, and with the permission of the Roman Catholic Diocese of Fall River, she said.
The paving project officially began on Saturday, but Steven Fernandes, an employee of Clover Paving, could not attend that day.
Instead, he got up at 4:30 AM on Friday, October 9, Ms. DeBarros said, and—in the dark before he had to go to work—graded and prepped the road by the lights of his machine.
"It means a lot that he went there before work to do the prep work," Ms. DeBarros said.
Starting at 6 AM on Saturday, a volunteer crew of eight people gave up a day off to work on the road paving at St. Joseph Cemetery.
"It was a beautiful thing, and I wanted to tell the people who made this happen, 'Thank you'," Ms. DeBarros said. "It was just a beautiful, beautiful day. I am so grateful. It was a dirt road for many years, and now it's paved. Hopefully, it will still be there until I go."
Ms. DeBarros ordered T-shirts with her son's photo on the front that the work crew wore to pose for photos. She ordered the shirts from Spyder Apparel in Onset, which gave her a discount on them.
Now that the project is completed, a representative of the church will work with Ms. DeBarros and Baker Monument Company in Falmouth to set up a memorial marker stating that the road was donated in memory of Chase R. Soares, Ms. DeBarros said.